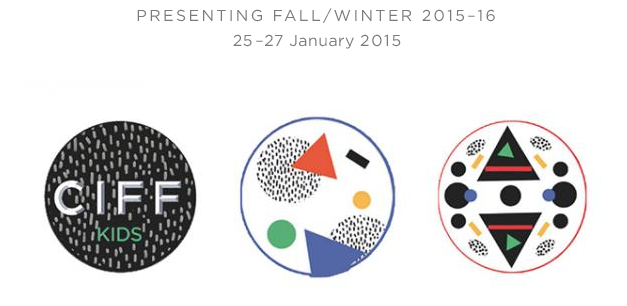 CIFF KIDS opens the doors to North Europe's biggest kids fashion trade show Sunday 25 – 27 January 2015 at Forum Copenhagen. The upcoming Fall/Winter 2015-16 trade show will be presenting an amazing kids universe with more than 250 brands from all over the world. CIFF KIDS will this season present a renewed and stronger kids fashion trade show with new location, separate dates from CIFF and an amazing kids universe.  Once again the renowned Art Director Jean-Christophe Aumas from Voici/Voila is the man behind CIFF KIDS visual expression. Jean-Christophe has created a dynamic and fun atmosphere with small universes presenting their own individual function and activity.  CIFF KIDS can once again present a fantastic trend show, this time styled by Helle Høgsbro and produced by Camilla Klee.  The trend show will run two days:
Sunday 25th and Monday 26th Janaury at 1 pm
at the Balcony in Forum Copenhagen.
Visitors can register following this link.
Do you want to see the brand list? Follow this link.
Here is the report ShowStyleKids did about the last CIFF Kids.