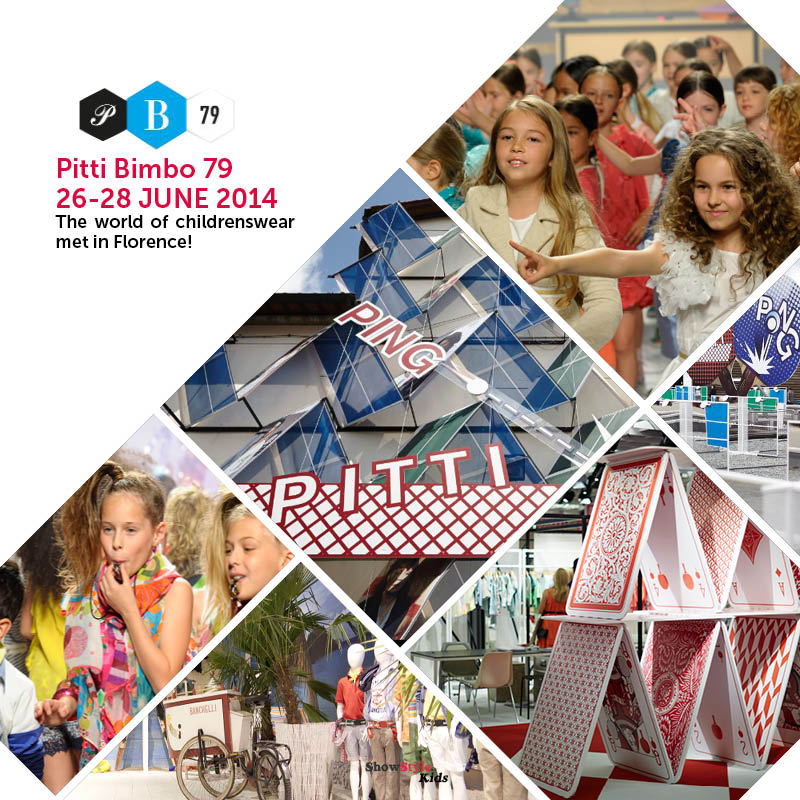 Show season for Spring/Summer 2015 just started! Last weekend the world of childrenswear met in Florence at the 79th edition of Pitti Bimbo. Nearly 5,800 buyers – 3,200 from Italy and 2,600 from abroad – came to the 79th edition of Pitti Bimbo in Florence. It was the first meetup of the children's fashion world for this new season SS 2015. The theme for this edition was Ping Pitti Pong and focussed on the simplest, most essential, and almost-Zen aspect of sports.
The sections as always divided from the avant-garde styling at Apartment to the classical-elegant big names at Pitti Bimbo, to the creativity of the independent brands in the New View and EcoEthic sections, to the sportswear of Sport Generation and the urban atmospheres of SuperStreet, to accessories and design objects for the littlest set.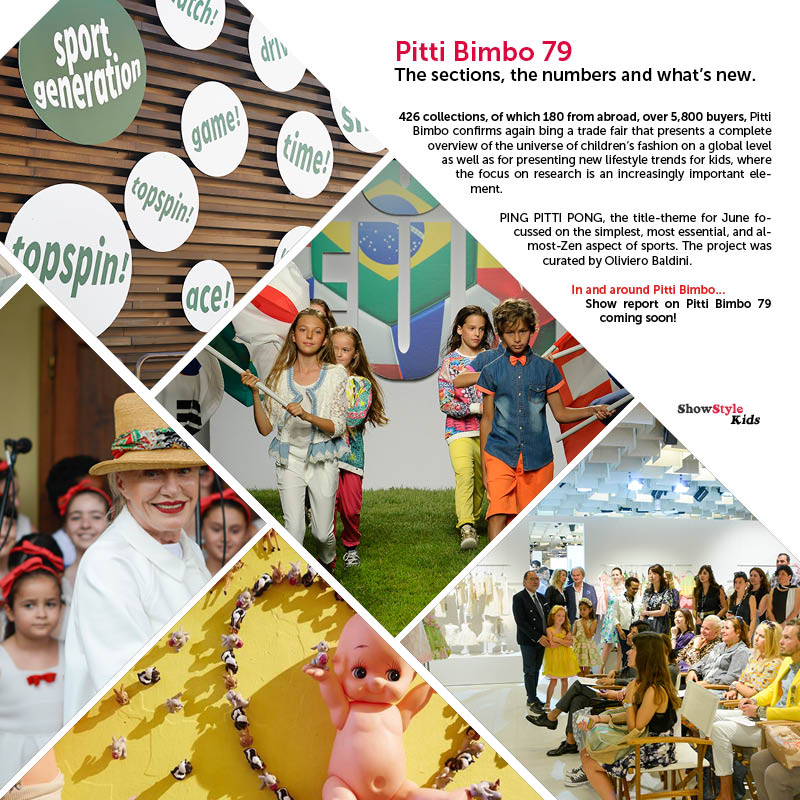 More news on Pitti Bimbo #79, Spring/Summer 2015 coming up on ShowStyleKids.com, shortly.
If you couldn't make it to the show or need a closer roundup what was presented, ShowStyleKids is your companion to what was on show. In this report the different areas are presented, all events and catwalk pictures including a list of exhibitors.