Istanbul, a metropolis of layers where the ancient collides with the medieval amid the bustle of contemporary life. Next to visiting the fair, we from ShowStyleKids had the pleasure to visit the city of Istanbul.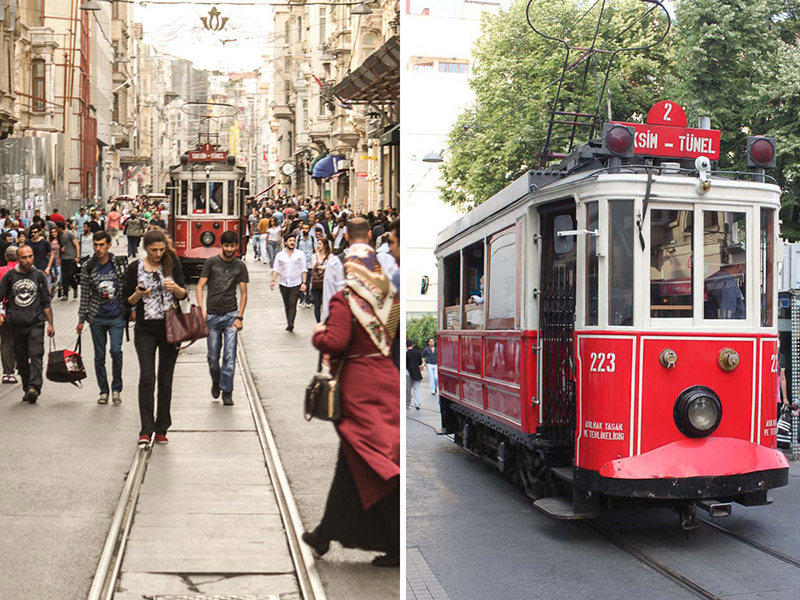 Walk down Istiklal Cadessi from Taksim Square. A very lively street! It is the liveliest and most colorful street of Istanbul. The street has been pedestrianizised since 1988 and for over 150 years has been the pulsating entertainment quarter of Beyoğlu. Do not forget to stop at SALT: a modern art gallery on number 136 with a very cute top roof garden to relax.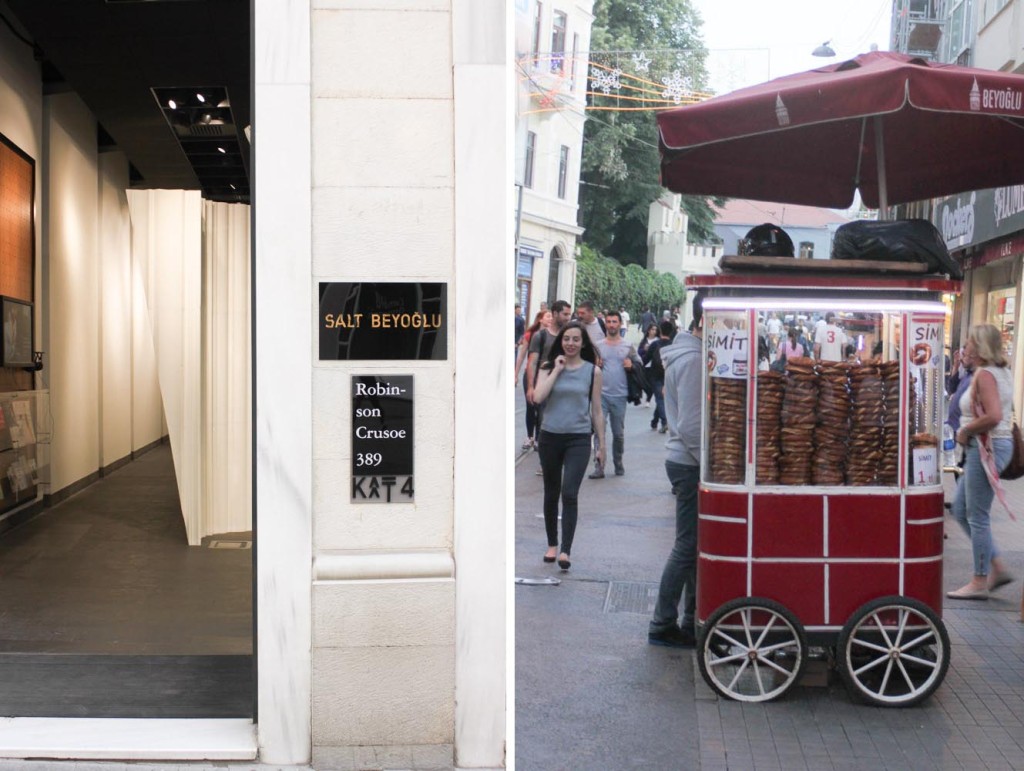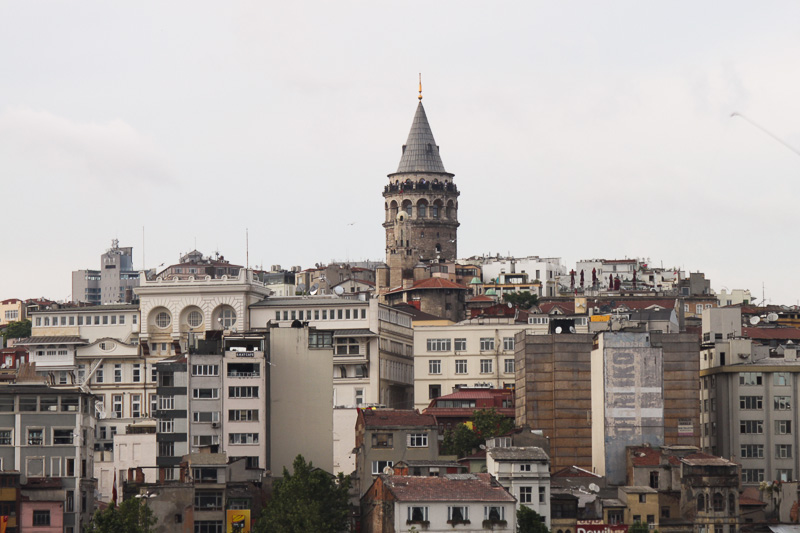 View on Galata tower and Beyoğlu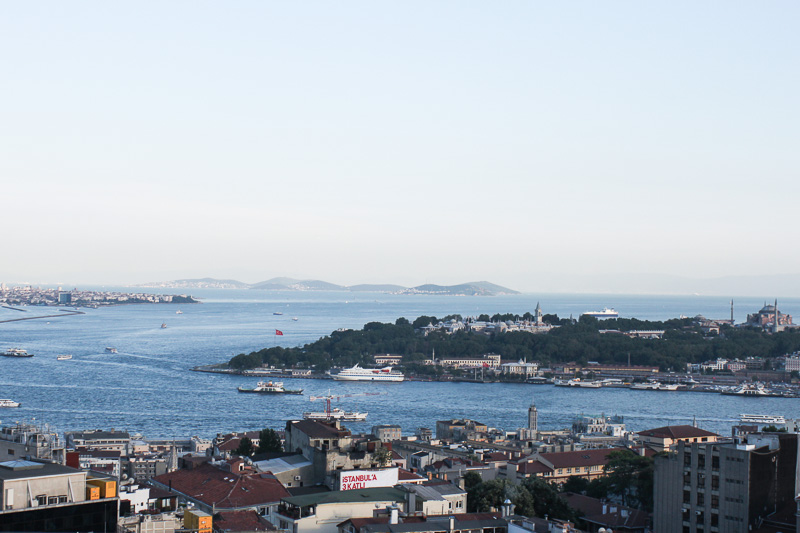 View on Topkapi Palace from the Golden Horn. Superbly situated either side of the blue ribbon of the Bosphorus Strait separating Europe from Asia it is, unlike any other city in the world, split between two continents.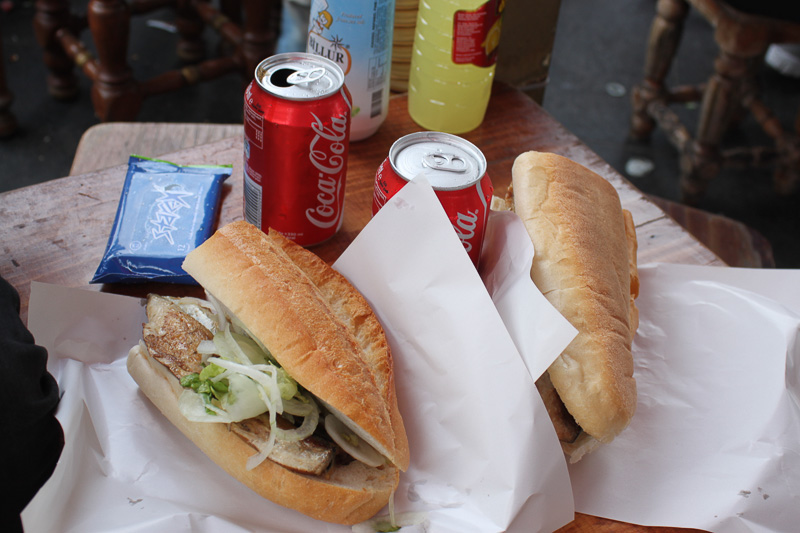 When crossing the Bosphorus on the Galata brigde to visit the Grand Bazaar, make sure you stop to have a fish sandwich. Prepared right there on the spot and enjoy it with the locals.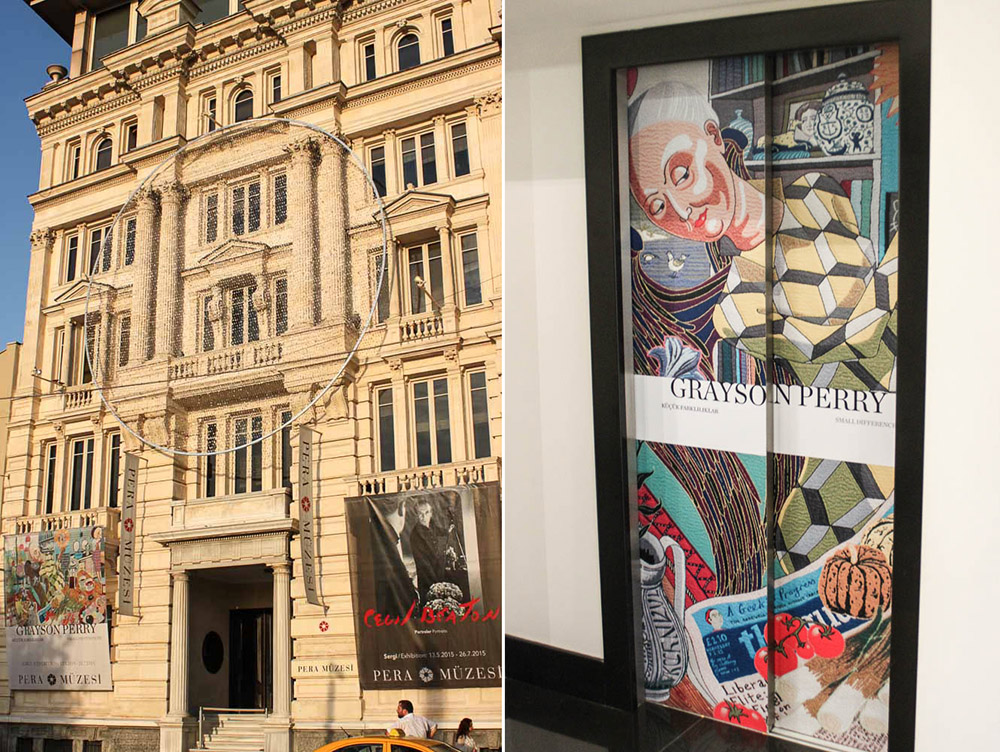 If you have the time to visit Istanbul before July 26th, make sure you pay a visit to the exhibition of Grayson Perry at the Pera Museum. Wonderful tapestries from this international acclaimed artist. Must see! They also have a great exhibition of Cecil Beaton at the same time.
After visiting the Pera Museum, grab a drink on one of Istanbuls most spectacular rooftop bars at the Marmara Pera Hotel. Exit the museum and look left, you can not miss the hotel! Go to the top floor and enjoy the view while having a drink.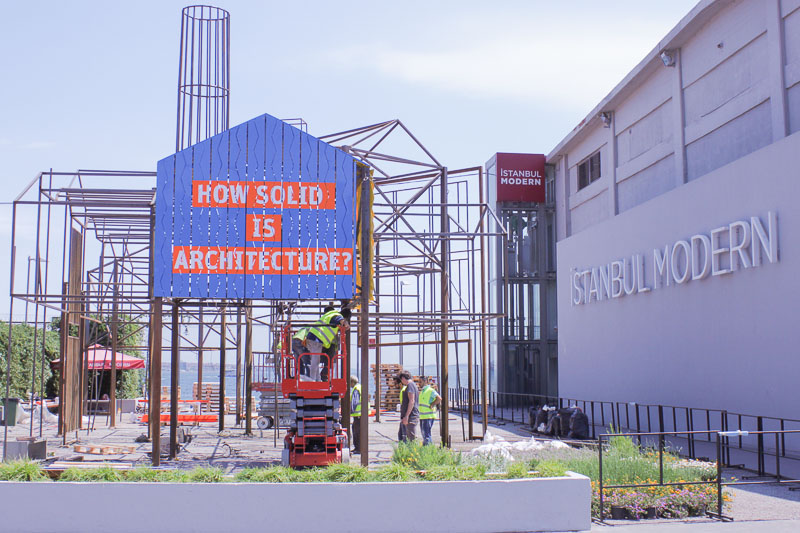 Nearby the Bosphorus waterfront is home to the hip gallery, Istanbul Modern. A perfect combination: Modern art and a nice lunch venue (make sure you get a table on the terrace) with views to Topkapi palace and the Asian side of Istanbul: Istanbul Modern.