The summer edition of kleine fabriek – 6 & 7 July at the Amsterdam RAI – is once again crammed with inspiration for the new season. Apart from a red-hot new layout, the programme also includes a series of must-hear lectures and presentations by hotshot professionals.Both the Junior Fashion Parade, introduced last season, and the live styling team from Prêt à Pregnant and Prêt à Mama proved worthy of a repeat.
Lectures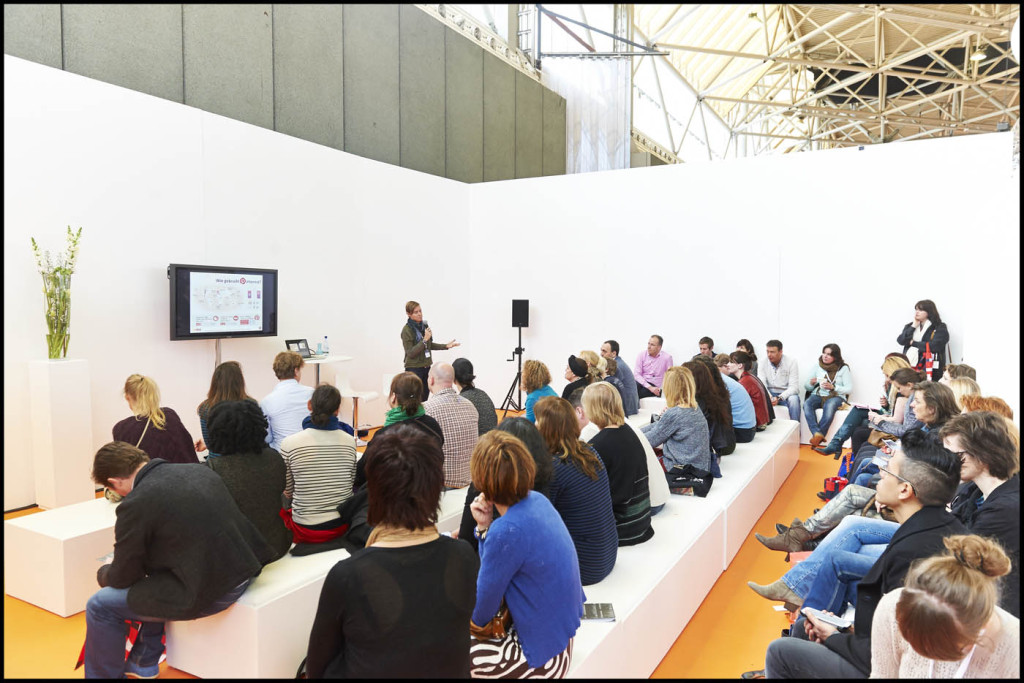 Learning and inspiring is like the sun and wind for professionals, certainly in a creative and interactive line of work like fashion and retail. Every season, kleine fabriek presents a well-organised programme for visitors and exhibitors alike, featuring expert speakers who unveil the most important trends, tips & tricks. Trend forecaster Jan Agelink, for example, will be holding a trend lecture in collaboration with the professional magazine and platform Bengels that should not be missed. Carin Frijters, retail expert and author of the book 'The Big Book of Retail' (to be published in English this year), will also be sharing her know-how and immediately implementable retail styling inspiration. And media expert Sanoma will be holding a presentation this season on the world of bloggers and online media. Learning is also a question of doing, such as in the workshop on taking pictures with your iPhone – a 'must' now that the mobile phone has become so indispensable – or the beginner's website workshop.
Parade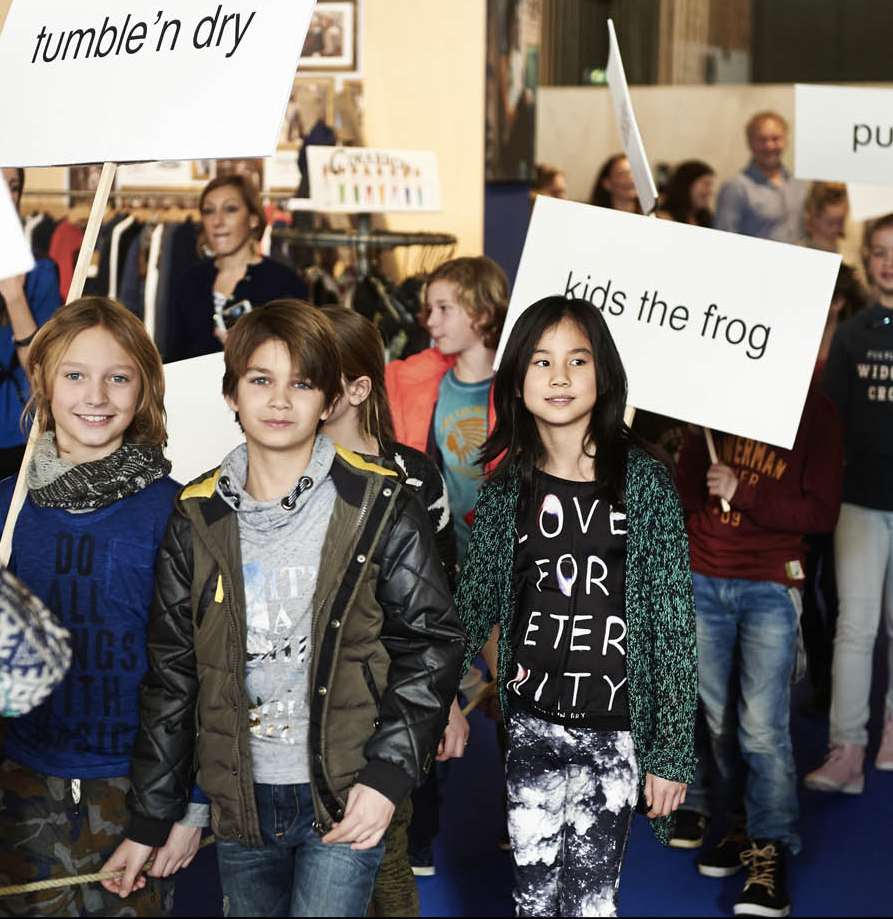 On Sunday, 6 July, little models will once again be parading around kleine fabriek at regular times! The Junior Fashion Parade, a cheerful fashion procession with models from all participating labels, really brings the new collections to life. The Parade is in keeping with the times and the live aspect and looks styled to the nines make for fabulous pictures for immediate posting on social media.
Live blogger
Speaking of social media content… Janine Breukhoven-Kho from the popular blog Prêt à Pregnant and Prêt à Mama will be on hand once more with her team. They will be working on the existing collections for two entire days. What key pieces will they highlight? What combinations will they style? How will it all be photographed and posted on various social media platforms on the spot? Look and learn!
Pop-up 'plaza'
Unlike in previous editions, this time the familiar pop-up stores will be concentrated in the spacious entrance of the new Hall 11. Here you will find the HTNK Onedayshop, Bookstore and all other shopping opportunities, together with the pressroom and presentation area in an inviting beehivein front of the hall, with all brands in their new areas!