One year ago we launched our online platform ShowStyleKids.com. What a year! It's a delight for our team to reflect the past 12 months and realise what we have accomplished since. We are only a small team but looking forward to achieving more. We try to fill our pages with ideas and inspiration for your business as well as for your personal style. Thank you all for your continuing support on ShowStyleKids. Special thanks to all our media partners for accompanying us! We're looking forward to our next meet ups at the upcoming fairs.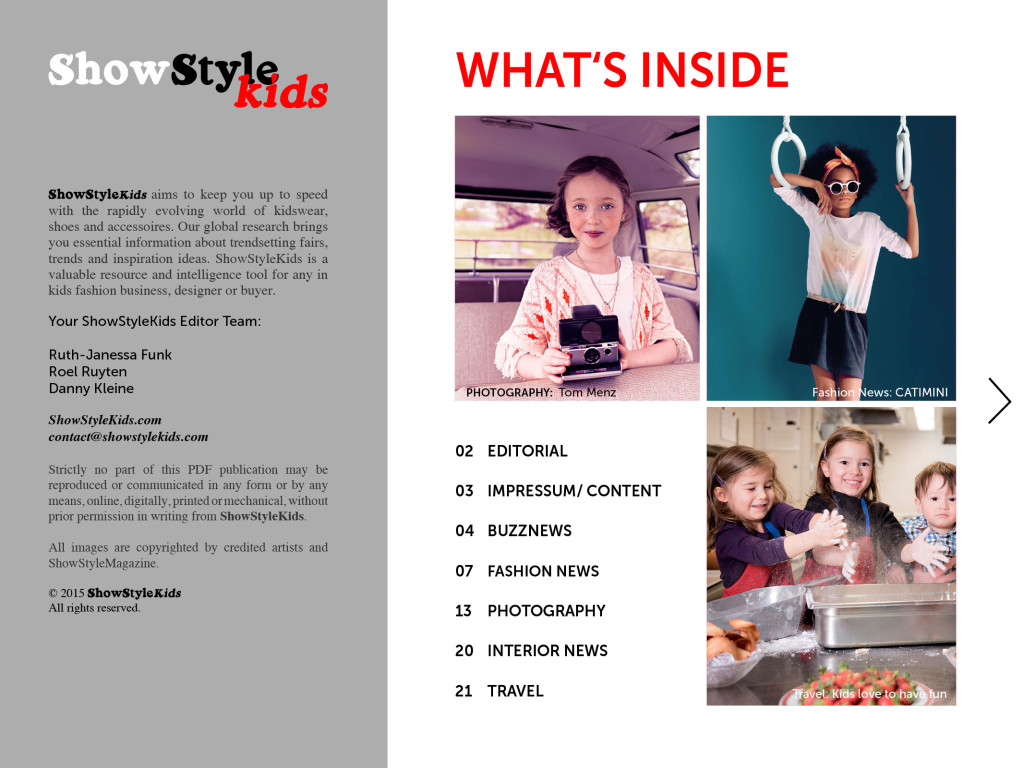 Our Nr.6 of ShowStyleKids Magazine is now online! All free for you to read. You can downlowd your personal high res. issue here.
In our new issue we are happy to present photographer Tom Menz from Hamburg and his wonderful photo story "On Grand Voyage". Tom has two kids himself and is passionate with kid photography. Just see for yourself starting on page 13.