Playtime Tokyo is almost here, starting Wednesday February 24th. With 220 brands, the fair is bigger then ever! See this link for the full list of exhibitors. You have just a few more days to pre-register, simply follow this link. For your convenience, here is already the floor plan.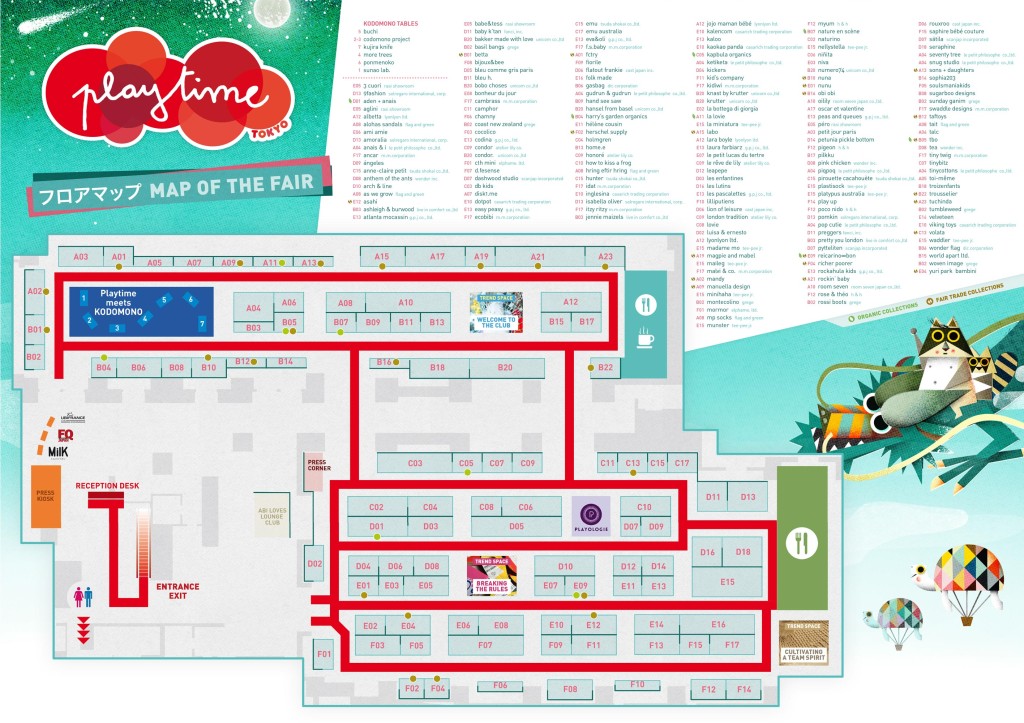 Of course, at Playtime Tokyo trends are featured too:
'CULTIVATING A TEAM SPIRIT' theme by
MASAYUQI YOSHIDA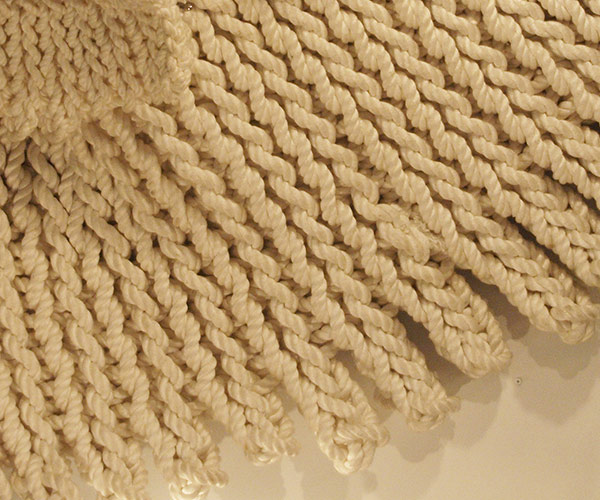 Wings, feathers, and elytrons, Masayuqi Yoshida has chosen to explore a unique symbol that for him expresses singularity, aspiration and respect. He has strengthened his expression through the technique of knitting, working with infinite shapes and materials. Since 1991, he has participated in both collective and individual exhibits in museums and galleries across Japan.
This winter at Playtime Tokyo, his knit work will take the shape of a giant tree, where people will gather and exchange in trust.
For more information have a look at www.creatty.com/amibane
'BREAKING THE RULES' theme by
DAISUKE TAKAHASHI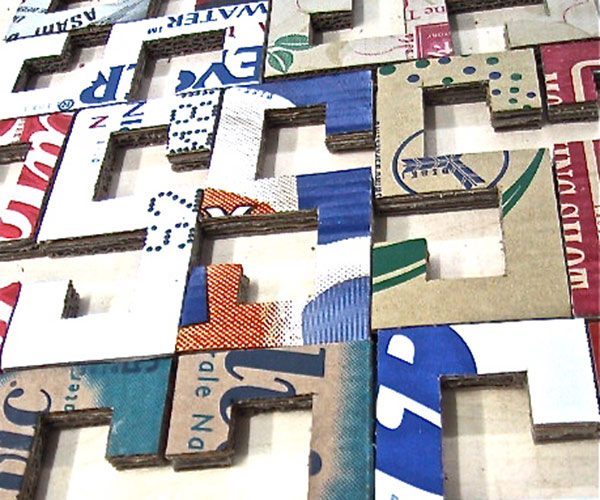 Daisuke Takahashi was born in 1977 in Tokyo. In 2005 he launched in Paris 'Disk1′, his ready to wear collection for women. Since he moved back to Tokyo in 2006, his creativity has expanded towards art work with the creation of fabric and cardboard pieces, regularly presented in shops and cafés.
In this trend space, handmade and digital expression will mix happily and efficiently.
For more information have a look at www.diskone.me
'WELCOME TO THE CLUB' theme by
KIM SONGHE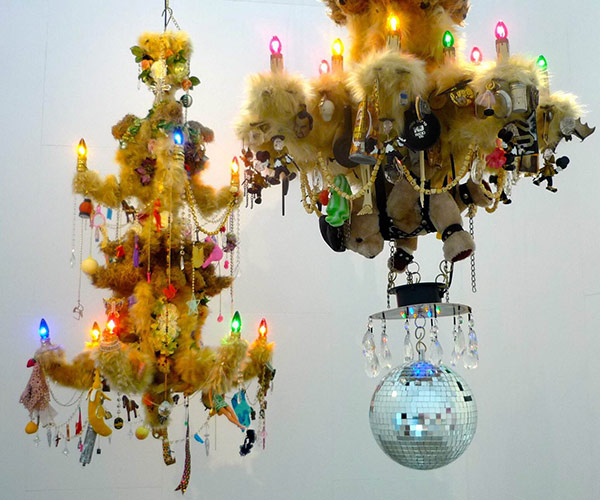 Kim Songhe was born in Tokyo in 1982. After graduating from Oda Design College, she started her design activity. In 2005, her chandeliers displayed at the Loveless store in Aoyama caught many people's eyes. Since then, she has produced many more for shop displays in Japan and exhibitions in San Francisco and Seoul museums (2009). Made by pasting ready-made products and described as "junk collage" her chandeliers look messy at first glance, but are nevertheless assembled in a strange balance, releasing a feeling of innocence. In her latest works she uses traditional lucky charms, such as Daruma, Manekineko and Kumade.
For Playtime she has created a disco/pop chandelier made of 'bling' accessories !
For more information check this site: www.kimsonghe.com